I've done a lot of shows....A LOT! What's a lot?
hmmm...Thousands!

Started touring a three state area when I was thirteen. Don't have pictures of that :(
but I have plenty more of other stuff (in no particular order)

Musical Impersonations
I have done a lot of musical impersonations over the years. It's how I made my living for a while. I've worked with full scale Vegas style impersonation shows and I've also produced and performed in my own shows performing as different characters each week. Here are some photos of several performances!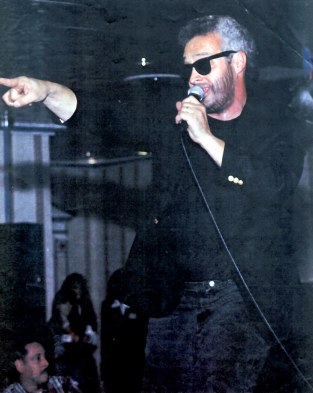 Me as Billy Joel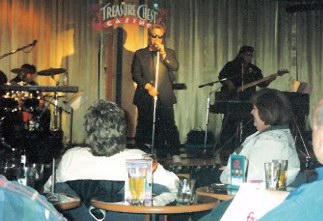 My oldest and one of my favorite impersonations is of
Billy Joel (similar physical traits and vocal range help!)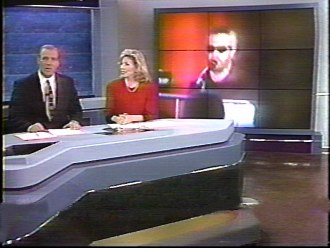 Me as Billy on T.V. in New Orleans

(Ooooooh....Aaaahhhh....so whaaat)


Billy Joel Songs

Pressure My Life Just The Way You Are
Piano Man New York State Of Mind Stiletto
Running On Ice River Of Dreams It's Still Rock and Roll To Me
A Matter Of Trust You May Be Right Anthony's Song (Moving Out)
This Is The Time Lullaby Only The Good Die Young
Big Shot Second Wind Blonde Over Blue
Honesty Vienna Baby Grand Say Good-bye To Hollywood And More (Just getting tired of listing)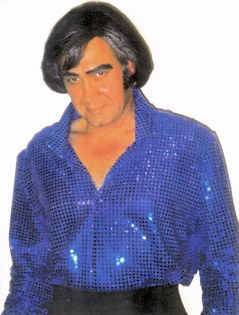 Neil Diamond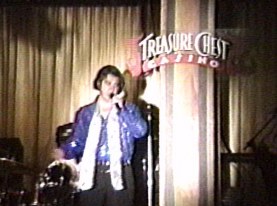 Neil Diamond Songs


September Morn Hello Again Love On The Rocks
Sweet Caroline Crunchy Granola Suite America
Cherry I'm A Believer Play Me
Song Sung Blue Cracklin Rosie
Brother Love's Traveling Salvation Show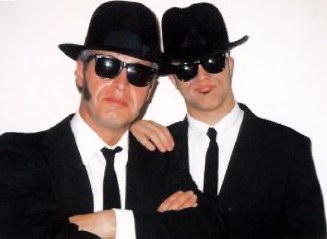 The Blues Brothers (always Fun!)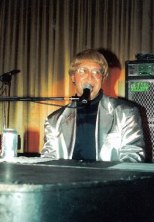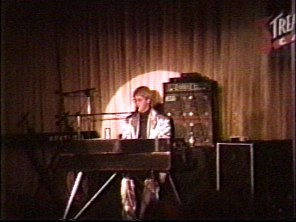 Elton John This act was always a crowd pleaser!



Elton John Songs

Crocodile Rock Don't Let The Sun Go Down On Me Goodbye Yellow Brick Road
Honkey Cat Blue Eyes Candle In The Wind
Benny And The Jets Rocket Man Love Lies Bleeding
I'm Still Standing Saturday's Alright For Fighting
I Don't Want To Go On With You Like That
I Guess That's Why They Call It The Blues


This is not a list of everything I can do or have done. This is mainly a list of songs I have performed in my shows over the last few years. I can also do a variety of covers. A lot of pop rock. The Doors, Ben Folds Five, Cream, etc from the 50's thru current.



And finally...(not really final...just for impersonations)...probably my favorite..




The Chairman of The Board!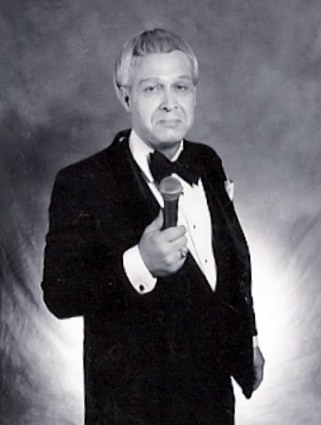 Frank Sinatra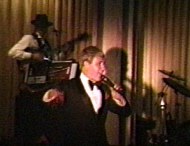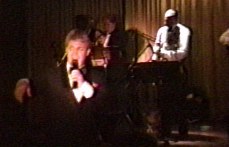 I have a lot of fun doing Frank (that doesn't sound right...you know what I mean though)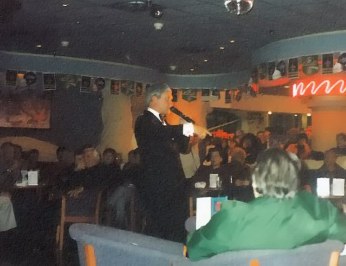 You notice I'm always pointing somewhere
with my right hand? What's up with that?



You can find my Sinatra repertoire under Big Band