The basic need for learning how to design and create
costumes came from the fact that I couldn't be a
superhero without one! Come On! That's almost every
growing boy's idea of the job they want to have when they grow up!

I've always been fascinated with make-up artists and illusionists. I bought a book on monster make-up when I
was around 12. It came in handy winning costumes contests during Halloween.

As I started getting serious about my work (what
kind of work you ask?....you know, just doing all of this stuff...music, costumes, make-up....all kind of leads to
impersonations, doesn't it?). I began to combine all of these elements together. I started producing and directing my own shows. Kind of like the old Judy Garland and Mickey Rooney movies:
" Gee... I'm bored...what should we do?...I know..
let's put on a show!"

Below are just a few examples of the many costumes and make-up jobs: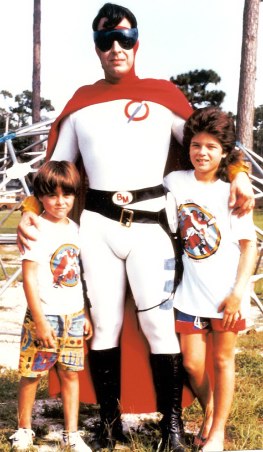 "Brushmaster"

A dental crimefighter I created for a kid's program in the
1980's. It was very successful. I had my own cool car and everything! Brushmaster has his own link. Just click on the picture to the left (Brushmaster standing in front of his car).


Dr. Decay...Brushmaster's arch enemy
(more on him at the Brushmaster link)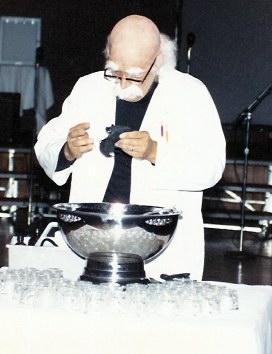 Beware! Mad Scientist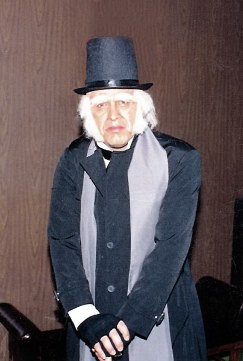 Scrooge...Bah Humbug!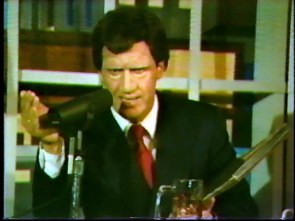 A parody of Late Night with David Letterman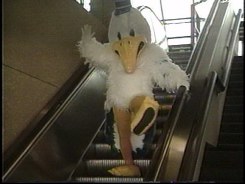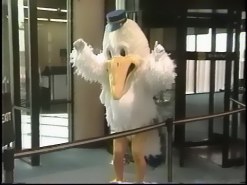 Sherman The Stork - Sherman is the costume version of the stork painting I did. The hospital that hired me to create the sign, wanted me to do the costume as well...little did I know they also wanted me to wear it! AAHHHHHHH!!!!



Ok....I'm bored, so that's all about this for now!