Wow! What can I say about big band music!

This is it! Out of all the music I have performed over the years...this is the one I love the most.
It fits like a glove and the feeling that you get when there is an entire orchestra backing you is indescribable!

I fell in love with big band music when I was about 35 years old. I was asked to cover for an ailing big band singer for the Blue Stars Orchestra in Biloxi Ms. Things went well, and I became their permanent singer. It's become my passion and I'd rather sing this type of music above all others. Oh, I still like everything else...
but singing standards presents a challenge vocally. Hard to hide mistakes without loud rock music sounds. Anyway, here are some photos...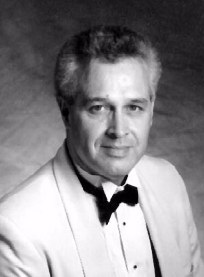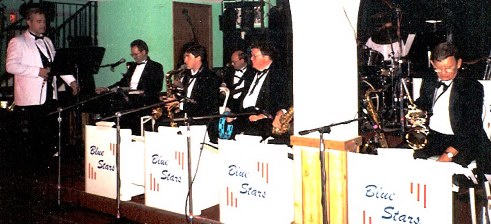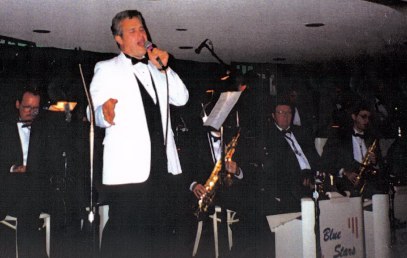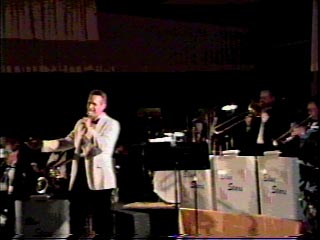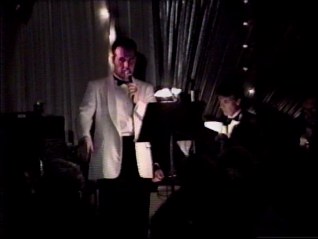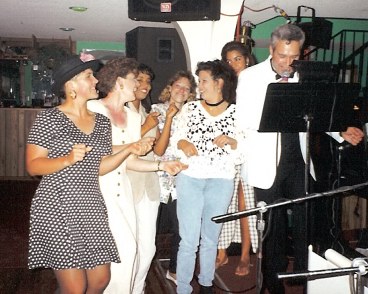 I Didn't have anything to say....okay?

(besides...what was I going to say underneath each picture: This is me

with the big band... oh yeah...and this is me with the big band again...this is the big band and me and this is me with the girls and the big band...duh)





Big Band and Sinatra Songs - Repertoire


These are some of the big band/standards tunes that I can do with either no rehearsal or with very little practice (or if push comes to shove - fake pretty easily!).

That Old Black Magic Fly Me To The Moon The Best Is Yet To Come
Blue Moon I Left My Heart In San Francisco Vehicle
All Of Me Time After Time Mean To Me
Imagination Mack The Knife Prefidia
It Had To Be You Angel Eyes New York New York
For Once In My Life I Feel Good I've Got You Under My Skin
Recipe For Love Only You Unforgettable
Beautiful Maria of My Soul I Wish I Were In Love Again Pennies From Heaven
All Or Nothing At All The Tender Trap The Way You Look Tonight Come Rain Or Come Shine Summer Wind Let's Fall In Love
My Kind Of Town Love Is Here To Stay Spinning Wheel
Midnight Hour Young At Heart Nice N' Easy
How Little We Know It Was A Very Good Year What Now My Love
Georgia On My Mind We Are In Love Chicago
Kansas City I Get A Kick Out Of You The Coffee Song
You Make Me Feel So Young Satisfy Me One More Time Burning Love
Luck Be A Lady Three Times A Lady I Could Write A Book
Always On My Mind Night And Day As Time Goes By Yesterday My Girl Come Fly With Me
Danny Boy Biloxi (Original) My Funny Valentine
That's Life One For My Baby The Song Is You
Beyond The Sea Lady Is A Tramp Lucretia MacEvil
Witchcraft I Concentrate On You All The Way
I've Got A Crush On You Tangerine You Brought Kind Of Love
I've Got The World On A String Don't Let The Sun Go Down OnMe
Does Anybody Really Know What Time It Is They Can't Take That Away From Me
You're Getting To Be A Habit With Me I Love You More Today Than Yesterday Don't Get Around Much Anymore I Just Called To Say I Love You
In The Wee Small Hours Of The Morning


Again, this is not a list of everything I can do or have done. This is mainly a list of songs I have performed in my shows over the last few years.