Musicals caught my attention back in the early 60's when the soundtrack for the Broadway version of "Camelot" was released. A friend of mine had the LP (long play record for you kids) and played it constantly. At first I was wondering why he was listening to that instead of the Beatles, but the more I listened, the more I liked it and found the song writing witty. I've been listening to musical soundtracks ever since. I've been in a few musicals myself, ironically one of them being Camelot in which I played Lancelot. My favorite role
was of Sky Masterson in Guys and Dolls.
Here are a few photos from both of those plays.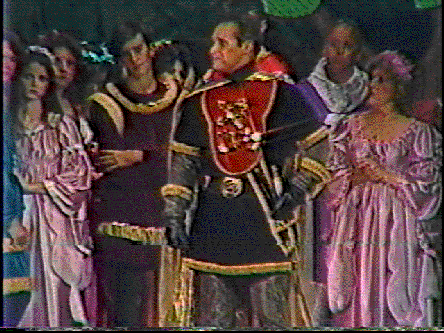 Me as Lancelot Du Lac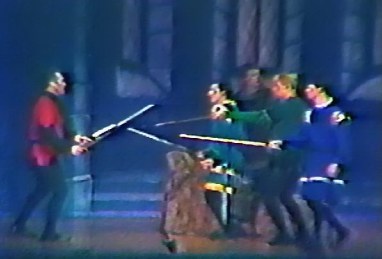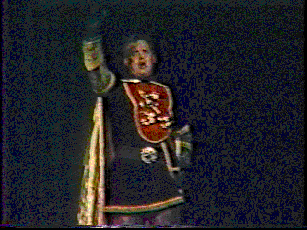 The only time I could get away with wearing tights and a cape!
(other than when I'm superheroing - you'll see later!)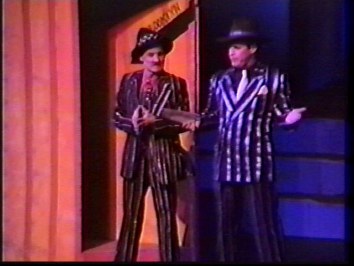 Me as Sky with Nathan Detroit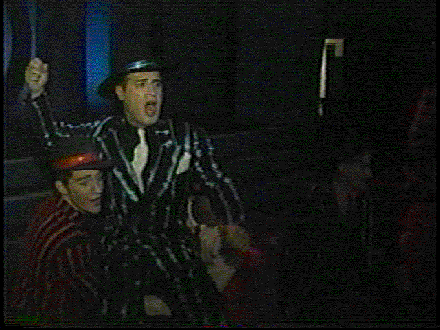 "Luck Be A Lady"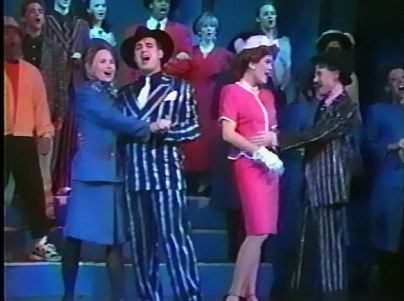 The Big Finale