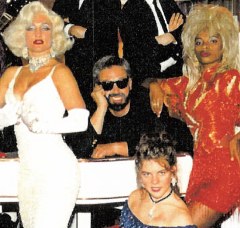 (I'm the one in the middle with the fake beard!)



Hi!
Carlos here....welcome to my web site!
Here you can find out all about me...(or at least as much as I'm willing to reveal!) It's just a fun and informational site where I share some of my past experiences and as well as my passions! Drop me a line at the end of my little tour. I'll answer all who write! Some basic stats and background info:

Born: Chicago, Illinois November 10, 1953...oh man..that makes me uhh..48..... hmmm...I guess that's okay! Still look and feel pretty young!

Married with three children and three grandchildren...hmmm again.

I've been involved with music ever since I can remember. It's the old story of singing in church at the age of five. I'm a product of 60's music influenced heavily by the Beatles and all the other great bands of that time and have always had a great love and respect for all types of music whether it be motown, country or classical. I started the typical garage bands back in my youth and traded off playing various instruments like guitar, bass, drums, trumpet, french horn etc. Mainly though, I've always been a vocalist. It came natural...harmonizing was no problem.
Anyway...so much for back story. To make a long story short, it's now 2001 and I'm still doing the same stuff, except that I've added a few more tricks and have had many adventures along the way. Come along and I'll give you a pictorial tour of whatever.....just click on the links under my head over there to the left and we'll be on our way!



IT'S SHOWTIME!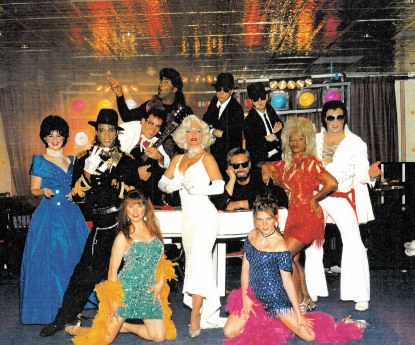 Dean Marshall's Supergold Productions